A Joomla!® module for all the needs. With a great support for image files , flv videos and swf files ,you can realize an eye catching banner rotator or slideshow to improve the appearance of your website. You can use it to create a cool multimedia gallery , a video player and/or to highlight the most important areas of the website.
Support for :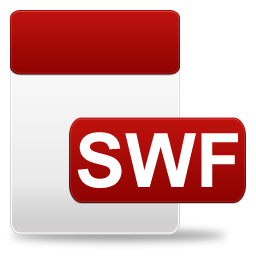 Perfect resizable by setting the Width and Height of the module.
You can also set a corner radius for the banner , giving it a rounded look.
Autoplay function.Yes/No.

The slides duration can be also set (in seconds).

You can choose to customize the look of the navigation bar which is bellow the slides in 4 different ways.See the screenshots bellow.Every slide is clickable with the option to block this function (banner clickable yes/no).
All the banner's colors are customizable.
Also, if you choose to use the module like a video player , you can customize all the player's colors.

The thumbnails also are highly customizable. You can choose to colorize them or not, to set the dimensions and to set the space between them.Just make sure your thumb images to have the same dimensions you've choosen.

For every slide you have the option to set an individual link which will open in the same window.
You can choose from 3(three) different types of actions for each slide (slide purpose) : link, video or download.If you use a video, you have the option to set the video's dimesions and also an external link for the video. For the download purpose , just make sure to provide a direct download link and the users will be able to download the images or archived files with a simple click.The video files must be uploaded in the module's directory.
Enable/disable every slide you want.

Added direct link to an app which makes the module visible on Android devices.
The Navigation bar bellow the slides can not be disabled.
The banner contains 20 (twenty) predefined slides. To add more (maximum 25) please contact us.
All the settings from the Administration Panel have tooltips included.
Troubleshooting: For any assistance, please do not hesitate to contact our support team.
The player can be configured in 4 different ways each with different features. Below outlines the different modes of the control bar.
GNU General Public License
BUY FOR JOOMLA! 2.5 BUY FOR JOOMLA! 3.x
BUY THE BUNDLE AT 30% DISCOUNT FOR ALL JOOMLA! VERSIONS.
This product [JEx Maxi Banner] is not affiliated with or endorsed by the Joomla Project. It is not supported or warranted by the Joomla Project or Open Source Matters. The Joomla logo is used under a limited license granted by Open Source Matters the trademark holder in the United States and other countries.