Welcome to Autodelay Slide Show / Banner Rotator . This kind of module is perfect for keeping up to date your visitors about featured news, products, articles! It is very flexible and customizable to fit most of your needs.
Support for :



and AS3 based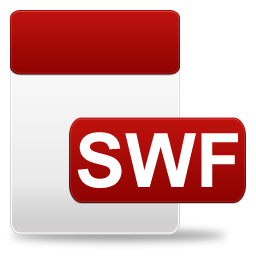 's
Auto slide delay by counting words in Description + Minimum delay setting for short descriptions.

You can choose Title and Description X & Y location relative to the top left corner of the image/swf.

Choose the description font size and color.

Auto generated Thumbnails previews for image based slides, so no extra image preparation(Optional).

Option to manually enter the thumbnail for the swf files.

You can choose to block thumbnails tooltips, autodelay,autoplay and more.

Play Once option .

External link associated with each description, color and text editable the Backend .

A total of 15 Slides. You can choose to block any of them.

Numbers appear at bottom to select any slide. Option to hide numbers on mouse rollout for a cleaner look.

Visual timer bar, color and visibility editable in the Backend.

If you choose small dimensions for the slideshow and the numbers does not fit on the showcase area, navigation arrows will magically appear to scrolling of the slide numbers.

Adjust the "Tween From" , "Tween To" and "Tween Delay" values for the title and the description.

Easy to resize, you can use this module at any required size.
Added possibility to load multiple instances of the same module on the same page of your website and some small changes in the administration area.
Added direct link to an app which makes the module visible on Android devices.
Minor bug fixed,backend update and Added Special Characters Support :
IMPORTANT:
The embedded swf and image files must fit the global size of the module.
Additionally, this is an AS3(action script) file, so it will not load AS2 swf's.
Troubleshooting: For any assistance, please do not hesitate to contact our support team.
GNU General Public License
BUY FOR JOOMLA! 2.5 BUY FOR JOOMLA! 3.x
BUY THE BUNDLE AT 30% DISCOUNT FOR ALL JOOMLA! VERSIONS.
This product [JEx Autodelay Slideshow] is not affiliated with or endorsed by the Joomla Project. It is not supported or warranted by the Joomla Project or Open Source Matters. The Joomla logo is used under a limited license granted by Open Source Matters the trademark holder in the United States and other countries.